For most parents, their child's proper nourishment is a top priority. Still, that's not always easy and affordable, especially for parents on the go.
Pouchr—a new venture formed to create reusable products—set out to solve that problem by providing affordable, reusable baby food pouches to families, making it easy for them to feed their little ones. Pouchr approached the founder of Mileage for help designing and manufacturing a reusable package that could showcase the vibrancy of the ingredients within.
By conducting research and in-person interviews with parents and children, Pouchr set out to ensure that the new reusable product was both desirable and useful for families. By spending time with families in their kitchens' and family rooms', Mileage was able to collect essential insights that helped inform mockups, prototypes and the final design, like the fact that many moms loved the convenience of pre-filled pouches—but not the price, that baby food is often wasted if a parent can't recall how long a product has been in the fridge; that families grapple with how to spoon-feed their kids on the go without making a mess.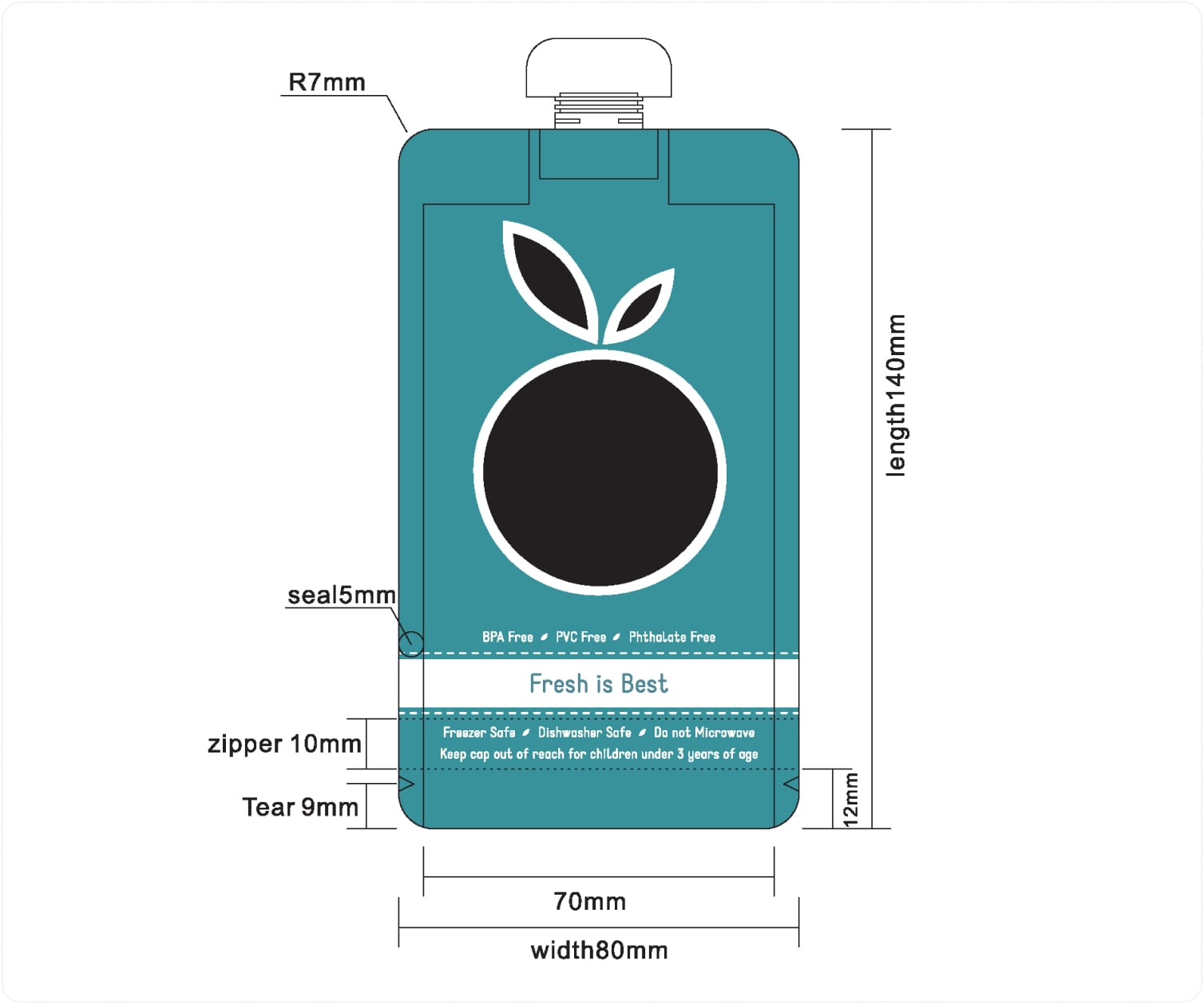 With those insights in mind, designers began sketching a flexible pouch that allows consumers to see the natural color of the food through a small preview window. A choke proof cap for safety, washable, and a freezer-safe design to store food between feedings. Lastly, the new reusable pouch is BPA free and designed to reuse again and again to make feeding your baby and fun experience.