For franchisors, network expansion and growth are essential. One of the most commonly asked questions during a franchise discovery process is — What am I receiving for my franchise fee?
As a member of the CPR Cell Phone Repair management team, our founder, Bill Bishilany, along with a super-talented team, helped provide many measurable answers to this question.
Cell Phone Repair (CPR) is one of the largest global franchisors of mobile device repair stores with more than 800 locations across several countries, the majority of which are in the US. The CPR franchise specializes in a wide variety of electronic device repairs, including smartphones, computers, laptops, game consoles, cameras, and mp3 players. CPR franchise stores also offer consumers the ability to sell and buy pre-owned devices at their local store. CPR's roots go back to 1996 with the opening of its first walk-in cell phone repair shop in Orlando, Florida.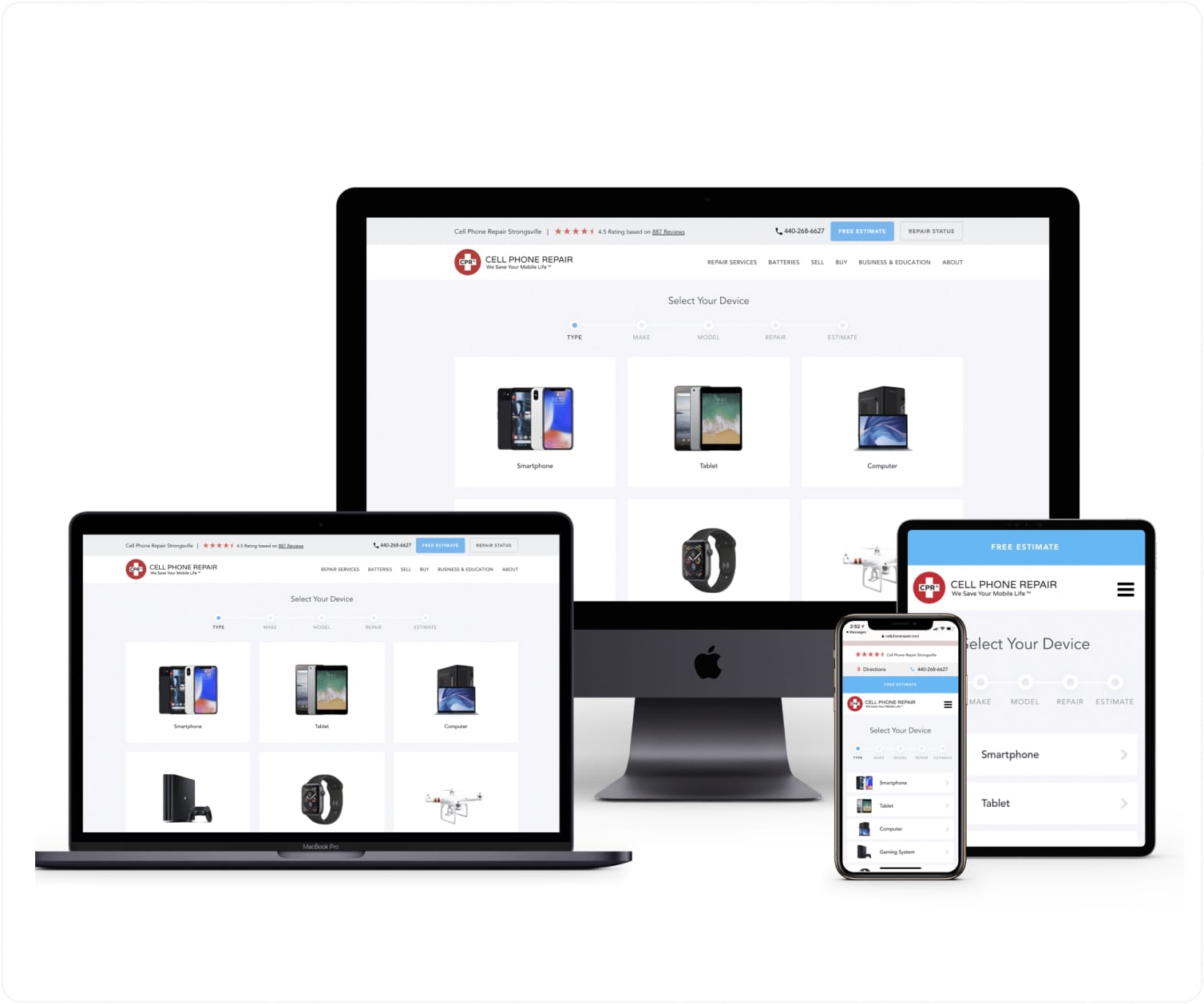 In 2016 the network was receiving over 60,000 requests every quarter from individuals with damaged devices. For 235 locations, the team was happy with the progress but felt they could provide a better experience for the customer. Using design research as the navigator, the internal team began submitting estimate requests throughout the network in order to understand response times and the quality of each interaction, here are the highlights:
230 Retail Stores Contacted
162 Responded
28 Stores Responded in Under 30 Minutes
Average Response Time of 9.5 Hours
Feeling inspired, the internal team began collaborating with Front Porch Solutions to develop a best-in-class quote journey that positioned the franchise network for future growth.
An early prototype of the customer journey